The panels are very easy to place on the wall surface in any pattern you like. The beauty of the wall cladding panels lies in their texture. The panels fit together very precisely. A very special look can be created by illuminating from several sides, using different scrubbing lights, and adjusting the angle of the sneak light. The only limit is your imagination, the panels can be painted individually or separately in different colours, either in the fabric or after installation.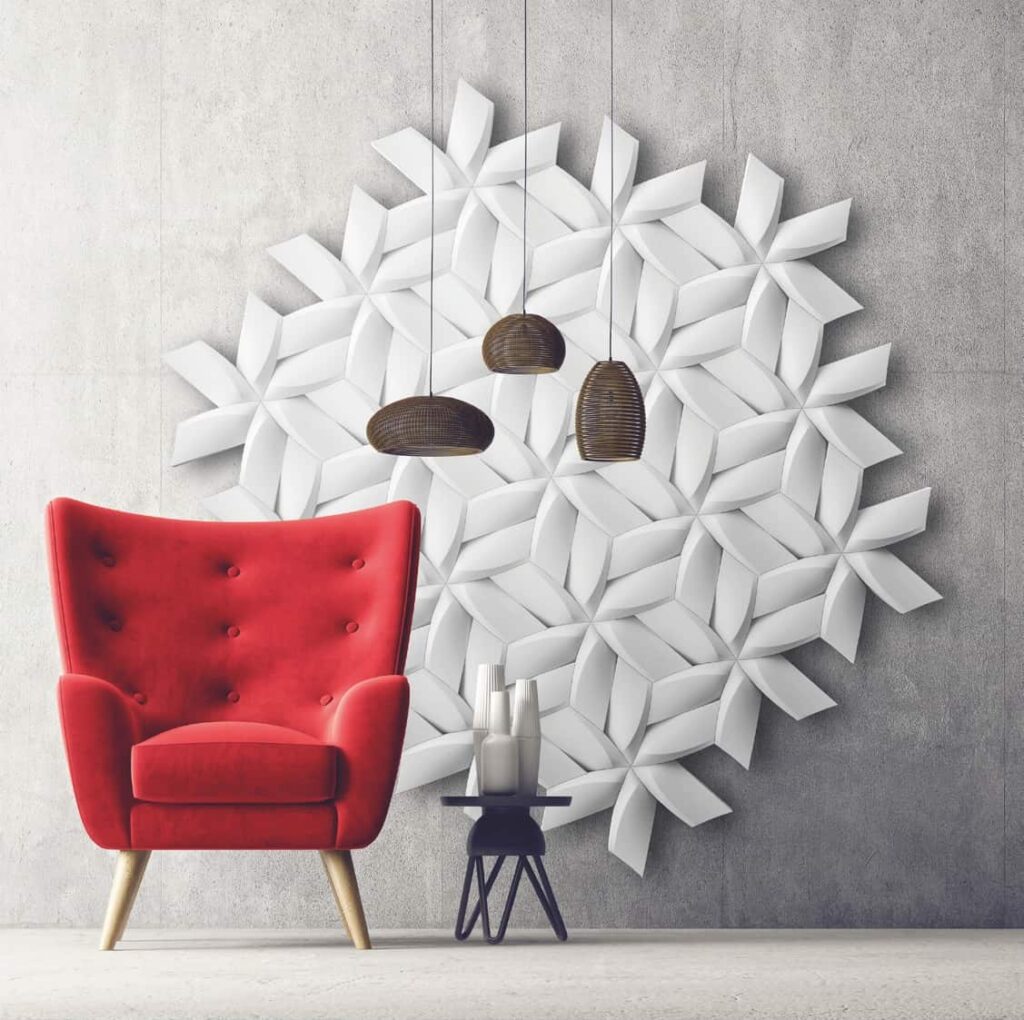 Premium decorative wall coverings
For resale and volume discounts, contact us!
We will always reply or call you back!